Toll Free :1-608-339-6088
Two of the best-kept secrets in Wisconsin are Petenwell and Castle Rock Lakes, the second and fourth largest inland lakes in the state, which together cover over sixty square miles. Both Castle Rock &Petenwell Lakes have several private and public marinas. The shorelines are dotted with public launch sites among the miles of wooded acres which remain in their natural state. There are walleye, northern pike, bass, and perch lurking just beneath the surface.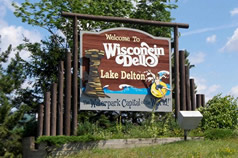 Wisconsin Dells known as "The Waterpark Capital of the World!", The list of Wisconsin Dells attractions numbers close to 100, so there's no shortage of things to do in the Dells like indoor and outdoor waterparks, amusement parks &rides, ride the famous Wisconsin Ducks, scenic tours, Sports and recreation shopping and much more and it's onlya 23 mile drive from our hotel.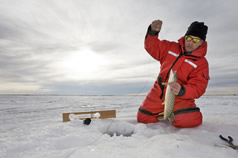 There is a particular species of angler who cannot wait for the water to become thick enough to stand on. The many lakes, ponds, and rivers near our hotel offer ample opportunities for ice-fishing. There are several annual events.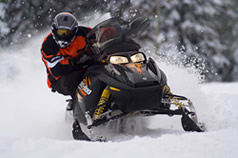 Adams County brags of its, over 200 miles of well-groomed and marked snowmobile trails, as well as hosts several snowmobile races and events during the winter. Our hotel gives you direct access to the county trails and offers you maps to these trails at our front desk.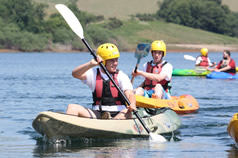 Paddle the magnificent Wisconsin River used by Winnebago and Chippewa tribes and, later, the French voyagers. There are also a 100 miles of scenic streams and rivers in Adams County just waiting for you to dip in a paddle. Several businesses offer canoe rentals.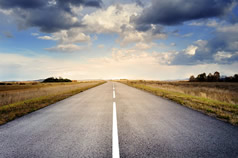 There are two officially designated Rustic Roads that wind through Adams County. The first is Cottonville Avenue, north of Friendship in the town of Preston, and the second is Ember Drive, south of Adams in the town of Easton.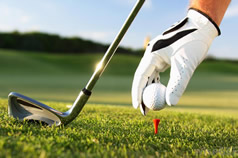 Lake Arrowhead – The Pines
The town of Rome is home to the area's only 18-hole, par 72 course rated among the top 100 golf courses in the nation by Golf Digest. The course was designed by famous golf course architect, Ken Killian.

Mound View
Play this 9-hole, par 36 course located on Highway J in the town Friendship.

Pine Crest Par 111
Enjoy a nine hole course just east of Wisconsin Dells on Highway 23.

Northern Bay Golf Resort & Marina
This is the newest 18 hole golf course in Adams County located on Castle Rock Lake.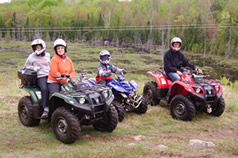 Dyracuse Mound
This 240-acre ATV park has 10 miles of enduro trail, two ATV tracks, a motocross track, picnic area, grills, playground, and restrooms. Several events are sponsored at Dyracuse throughout the season. Open from early April through early October.

Quincy Bluff and Wetlands Natural Area
Explore 10,500 acres of natural area containing a vast wetland sandwiched between the sandstone ridges of Quincy Bluff, Lone Rock, and Rattlesnake Mound. Nine rare plant species and the very rare Karner Blue Butterfly make their homes within the boundaries of this ecological treasure. Located just a few miles south of the hotel, the natural area is open year round. Hunting, fishing, and trapping are also permitted.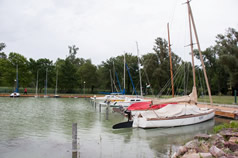 Enjoy this 141 acre park with a boat launch and swimming areas on Wisconsin's fourth largest inland lake, timber-style playground equipment, picnic areas, and marked hiking trails.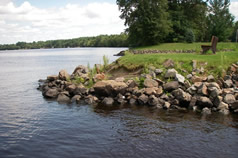 The Hub of summer can be experienced at Petenwell County Park which is a 431 acre park located on Wisconsin's 2nd largest inland body of water. Use one of the parks shelters for your event, have a family cookout, or just lounge around in the summer's sun on the parks beach. Pentenwell County Park also offers heated showers, rest room facilities, and many hiking trails.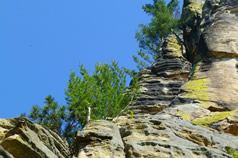 The archaeological importance of the rock carvings has earned Roche-a-Cri Mound its listing on the National Register of Historic Places. The 300 foot castellated sandstone mesa was once an island in glacial Lake Wisconsin. The summit, accessible by a stairway of solid white-oak planks, offers a breathtaking, 120 mile panorama. Hike or ski the 4 miles of trails past grasslands, open cliffs, pine barrens, oak forest, and the trout-rippled Carter Creek.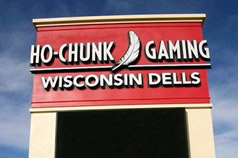 S3214 County Highway Boulevard, Baraboo, WI 53913
This is the place for the gambler within you. A gaming zone that offers few of the most exciting gaming experience, you can unleash the gambler within you and enjoy games like Poker and Blackjack apart from enjoying some delicious delicacies and treat yourself at the banquet area which can easily house more than 250 people at a time. So what are you waiting for? Just come here and have fun.